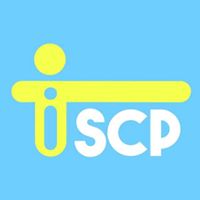 Close
ISCP Feedback
This feedback helps us understand the performance of the ISCP team along with the areas that can be improved upon, which will be passed on to the next team. We request you to take this up sincerely and thank you for your time.

Link: Click Here
ABOUT US
Hello, Friends!

We hope you are just excited to be a part of IIT Bombay as we are. Hearty congratulations on this incredible feat! Institute Students Companion Program (ISCP) welcomes you to one of the most resourceful campuses in India. The next two or three years are going to be the most memorable, impactful, insightful and life changing years which will fly past. We hope you imbibe as much as you can and more from your peers, seniors, faculty and staff. Here's to your first glimpse of ISCP, the backbone of your journey through the mecca of learning.

ISCP is a program within IIT Bombay Post Graduate (PG) student community. Its primary objective is to develop an atmosphere of cordial interaction amongst the PG entrants and the PG seniors. It will encourage the flow of information, knowledge, and sharing of experiences among the students.

Life in IIT Bombay can appear a little daunting at times, balancing between the academic workload and the plethora of extra-curricular activities. And that is where ISCP can help you blend in and make the most of it. ISCP strives to provide a senior student companion as a mentor to all newly admitted students. New entrants can contact their assigned companion to discuss their academic and non-academic issues or concerns. Student Companions enable the smooth and gentle transition from the graduation days to post-graduation days. New entrants also feel assured that there is somebody on campus to help them and listen to their concerns. Many a times they find a caring friend in companions.

What to expect from a Student Companion:
Initial information about the campus, courses, academics and extracurricular activities.
Support in case of any problem or difficulty.
Organization of various academic and non-academic activities for student's evelopment.
Continuous interaction and feedback from students on their needs and requirements.
In short, this is a program by the students of IIT Bombay, for the new students to ensure their overall development through utilization of all the available resources at IIT Bombay.
Let the learning begin. Feel free to contact us anytime!
NOTIFICATIONS
OUR TEAM
The ISCP follows a 3-tier structure with the student companions (SCs) forming the building blocks of the team.. Each SC is directly responsible for mentoring 7-10 students allocated to him/her throughout the year. At the department level there are department coordinators (DCs) responsible for keeping a track of the performance of the SCs and conducting various department level activities in collaboration with the other departmental functionaries. The work done by the DCs is monitored by the 3 overall coordinators (OCs) selected by a team comprising the previous OCs and the Deans of the institute. The OCs are responsible for building up the entire ISCP team with the help of the DCs in consultation with the Faculty coordinator. Feel free to contact the OCs or the faculty coordinator directly in case of any problem or query. We are at your service 24x7…!
FACULTY COORDINATOR
---
OVERALL COORDINATORS
---
International Cabinet Members
---
---